Veronica Ethridge, One Of GoddessFit's Personal Trainers Is Featured In An Article On The Austin Statesman
You want to get away, not get to the gym. Traveling can interrupt a workout routine, but taking a short break doesn't have to mean backsliding on your resolution to get fit this year. While you shouldn't just sit at the beach all day, it'll take more than a week off to undo your progress.
"If your vacation is seven days and you're active on it, it's really not going to be a big deal," said Veronica Ethridge, a personal trainer at GoddessFit in Austin. "I always encourage people from a cardiovascular fitness point to go hiking or go running on the beach. Do something that gets your heart rate up that's fun, that's more play."
Individual genetics, training time and fitness level affect the rate at which you lose strength and endurance, said Dixie Stanforth, a faculty member and Provost's Teaching Fellow in kinesiology at the University of Texas. This means if you're brand new to working out, you'll notice a drop-off faster than someone who has been hitting the gym for years.
Plan at least one structured workout a week to help you stay mentally connected to your fitness goal, said Ethridge. If you're someone who falls out of a routine easily, don't go more than four days, she advised.
GoddessFit Has Been Featured In The News And Several Magazine Publications!
GoddessFit has hosted a fitness program for the local media affiliate of Fox News. The company has been featured in an "On The Porch" segment hosted by KXAN's Channel 36, Jim Swift, and as well as being written up in the local publication called Austin Fit Magazine. This unique studio has also been reported on in Austin Woman Magazine, The Austin American Statesman and ParentWise Magazine.
Austin American Statesman
"…She really wanted to know how I wanted to look and feel…"
Austin Woman Magazine
"…a true Austin chic workout studio…helps women understand why their bodies react to food and stress the way they do."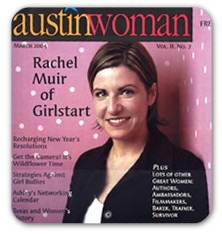 Parent: Wise Magazine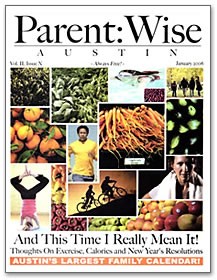 Television
GoddessFit has hosted a television fitness segment for KTBC Fox 7.

GoddessFit has been featured in an "On The Porch" segment hosted by KXAN's Channel 36, Jim Swift.